Go Board Kickstarter Survey Results
Published: 2016.01.29
Firstly I want to thank all of my Go Board Kickstarter backers for completing the short survey that I sent out. It was very informative and interesting to me, so I though that I would publish it for everyone to see. I'm trying to be more transparent on this site with the launching of the Kickstarter, so this is the first step in that direction. I plan on adding more articles summarizing my experiences with the Kickstarter process, as well as my experience building and shipping the circuit boards. Without further ado, let's look at the survey!
Question 1: Which Language Would You Prefer To Learn?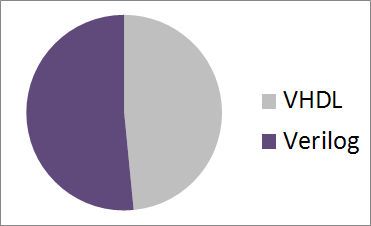 The first question is as basic as it gets, VHDL or Verilog? I've written about this topic before in my post, Verilog vs. VHDL, which language should you learn first?" To summarize that article, I believe you should be learning whichever language is being used in your country, university, or workplace. I don't believe you should go against the grain just because you like some features from one language or another. The survey results show pretty clearly that the VHDL vs. Verilog debate is far from over, since each language got 50% of the survey results. Based on this information, I will continue to focus on VHDL and Verilog equally, since both are desired equally among my Kickstarter backers.
Question 2: What Is Your Experience with FPGAs?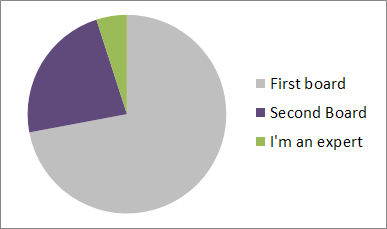 The results from this chart did not surprise me too much. It's clear from these results that the vast majority of Kickstarter support comes from those of you who have never purchased an FPGA Development Board before. It is for this reason that I will absolutely make my tutorials and projects as clear and simple as possible. I realize that when you're learning FPGAs for the first time it can be overwhelming. Please give me feedback on how the learning process is going for you so I can make sure I'm doing a good job. For those 5% of you who are very experienced, I would like to know which areas you struggled with when first learning about FPGAs, so that the future generation of FPGA designers will have better support in those areas.
Question 3: What Project Most Interests You?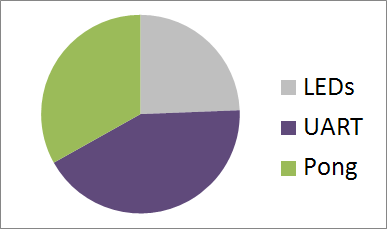 This question asked you to say which project you would like to do first. Your choices were:
LEDs & 7 Segment Displays
UART (communication with computer)
Pong on VGA screen
Interestingly, there appears to be near-equal amounts of interest for each of these projects. Therefore I will be showing off all of these projects in order, from simplest (LEDs) to most complicated (Pong). I should have these projects done and published right around the time you receive your boards.
Question 4: How Do You Prefer To Learn About FPGAs?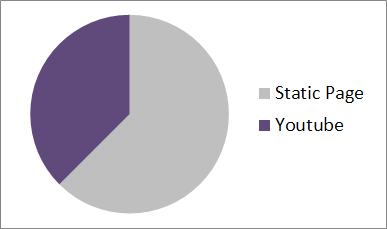 When I first started nandland, I assumed that the vast majority of people wanted to learn FPGAs by looking at a static webpage. I therefore have not focused much on YouTube. However, I did create four introductory videos on my youtube channel just to see what interest they would generate. I was surprised that thousands of people have watched these and like them, so I will definitely continue to make more of these videos. I can see the appeal, it's helpful to walk-through a design when you're following along, so I'll continue to make that available for those of you who like to learn this way.
Thanks again for the survey results, your input helps drive the design of this site, so it's important and appreciated!